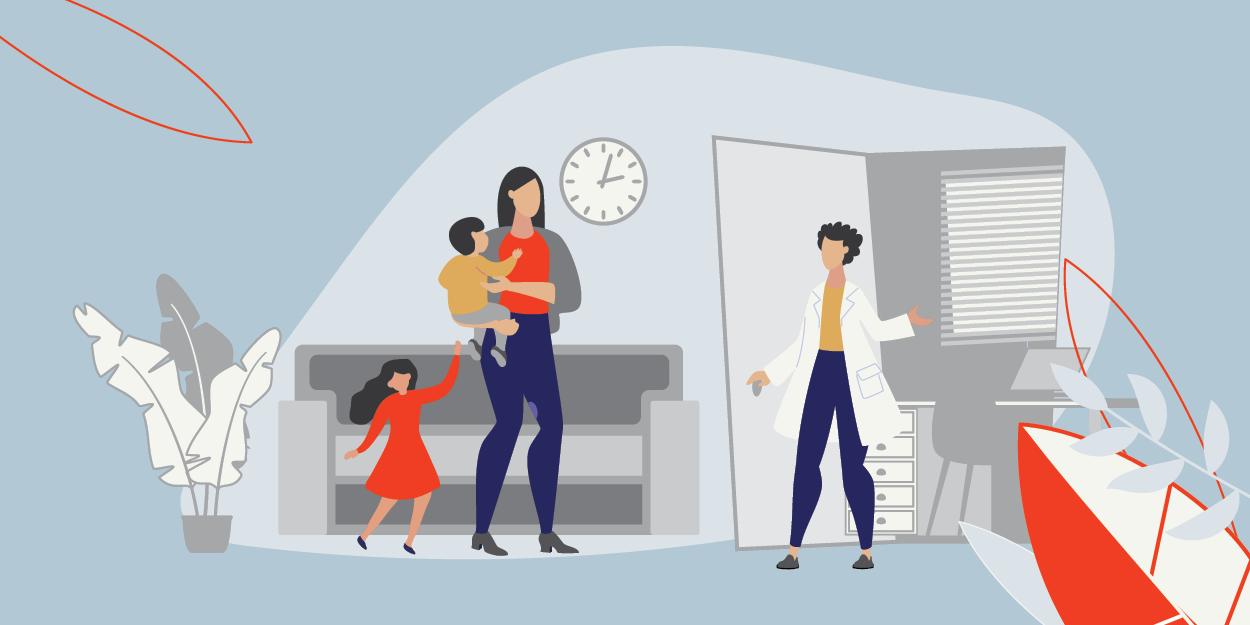 Portland Monthly delivers a complete guide to the area's finest health care professionals.
Each year over 400,000 Portlanders read our online and magazine article on the city's doctors. And last year over 58,000 people searched our database of the doctors in Portland.
Are you a leader in your field? Do you have an innovation, new discovery, or technique the public or medical community will be interested in? Let our expert writers tell your story in a compelling and engaging way!
Portland Monthly's annual Top Doctors issue and once again delivers a complete guide to the area's finest health care professionals.
Medical profiles are advertisements at pdxmonthly.com and Portland Monthly magazine that we produce for you, complete with photography and design. Their distinctive format gives you, the medical community, the ability to showcase your products, services, and achievements.
FULL PAGE + DIGITAL PACKAGE - $6,400
1/2 Page + Digital Package - $4,400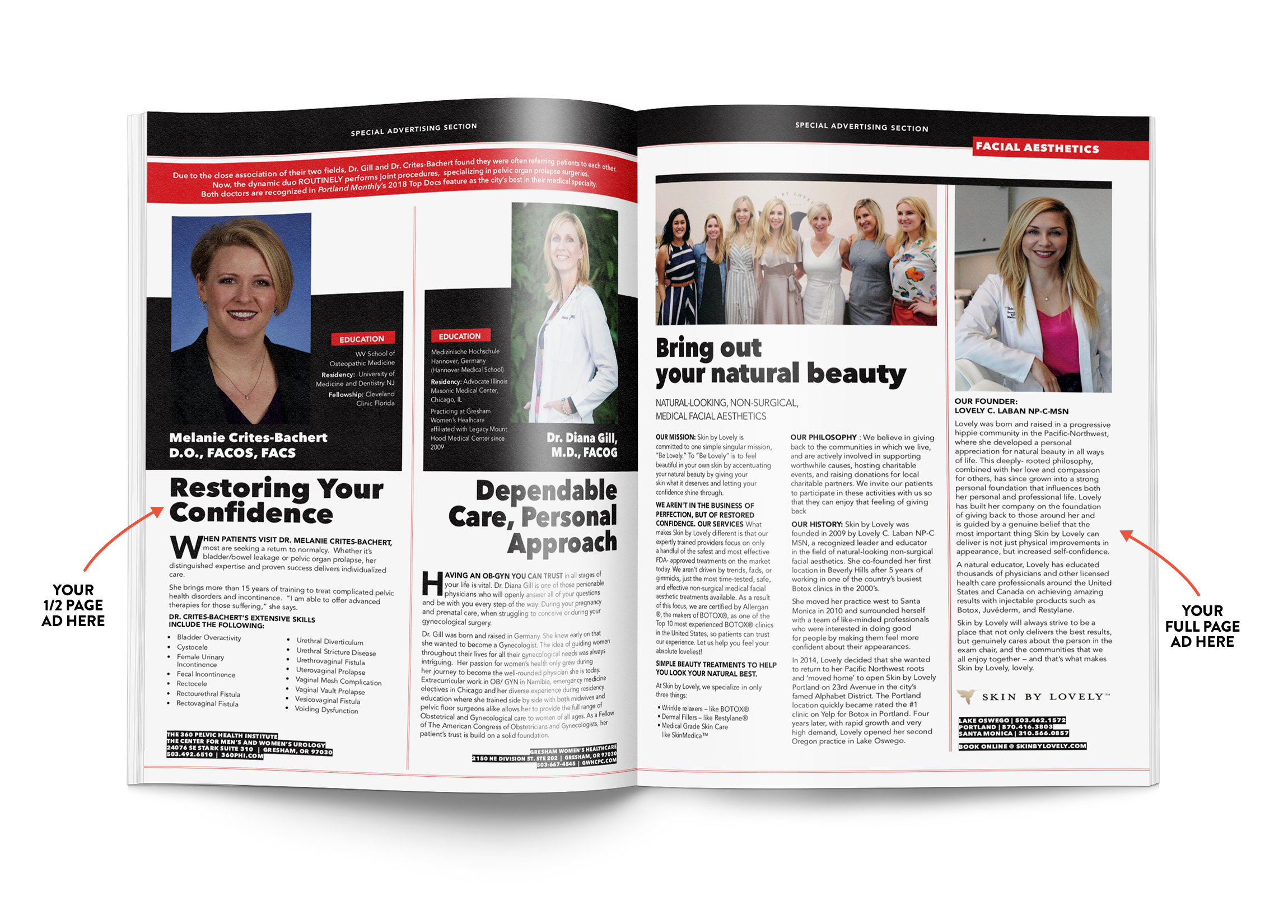 Annual Enhanced Listing on Doctors Site
Facebook promotion of Your Practice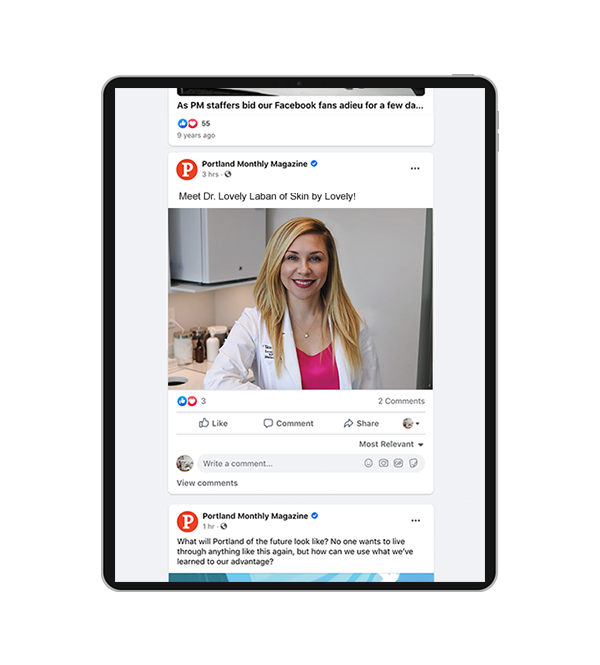 Instagram promotion of your Practice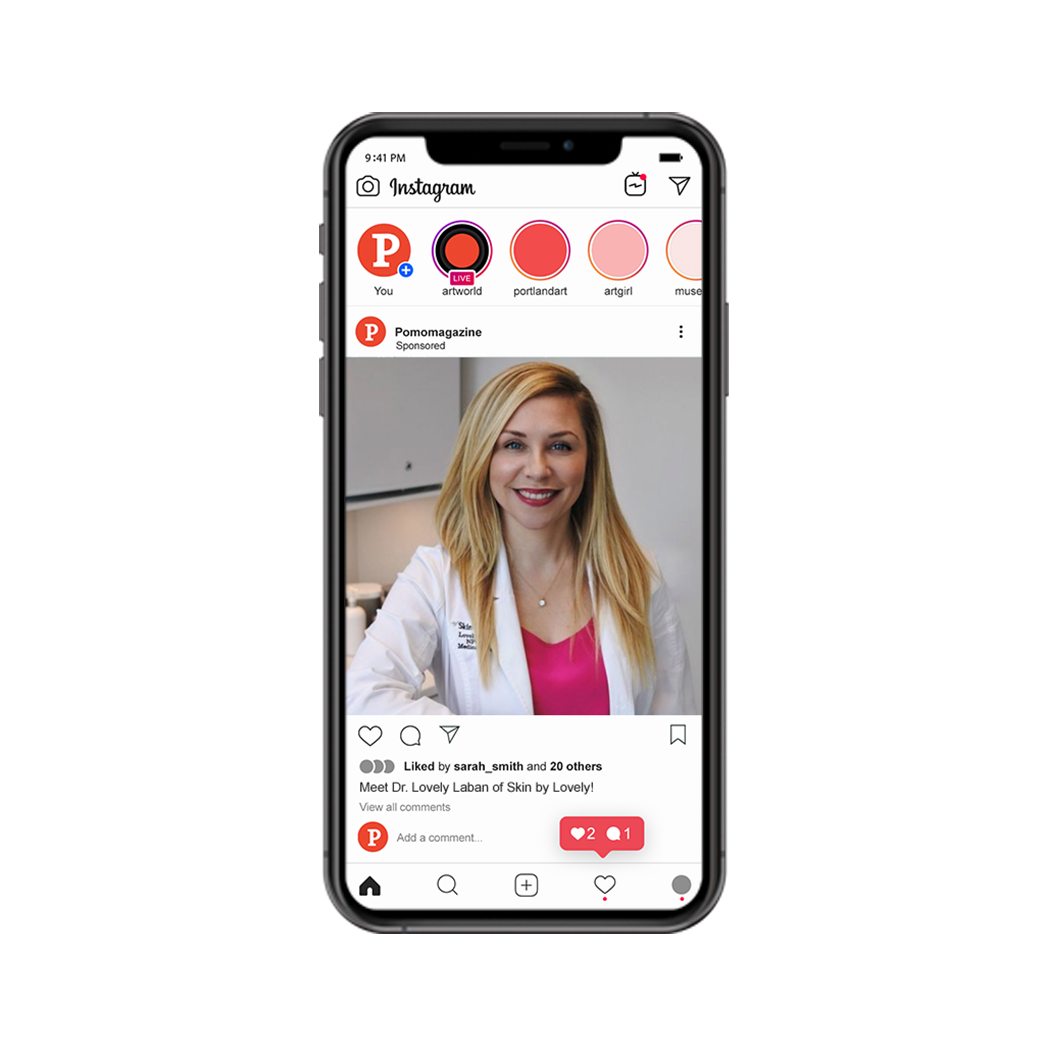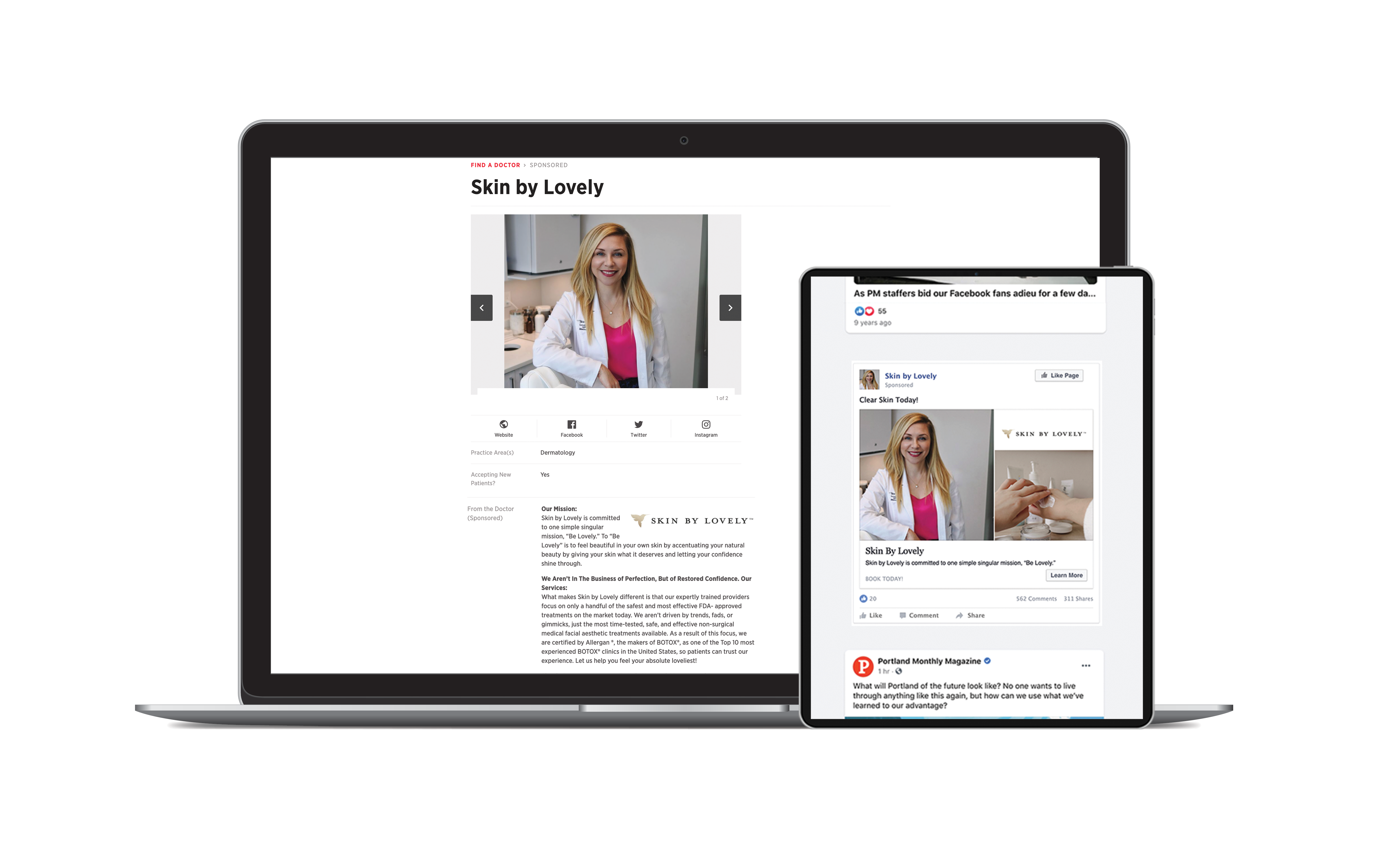 Medical Profile package Details
Full Page - $6,400
Half Page- $4,400
Includes:
Print ad in the Winter issue

Annual Listing on Doctors Site

Facebook promotion of you as Portland Monthly Doctor
Instagram Promotion of you as Portland Monthly Doctor
Monthly banner ad on Portland Monthly's Dispatch (links to your article on microsite)
---
Optional Add-ons:
Exclusive Dr. Category Opportunity: One article Per Topic

$2,500

Annual Promotion of Article on

pdxmonthly.com

24,000 imps

Annual Facebook Promotion of Article (Portland Monthly branded)

Targeted E-blast to those who've shown interest in your category
---
Examples of Articles:
What you need to know about knee replacement

Is Lasik right for you

Rhinoplasty explained

What to look for in a cardiologist
PRINT & Digital
Full Page: up to 320 words
Half Page: up to 175 words Including headline & subhead
Additional Copy (Optional)
Testimonials (Max 2)
Bulleted list (i.e.Practice Areas)
Education (only for single profiles)
Hi-Res image (CMYK, 300 dpi)
Address/Phone/Website
Name of Clinic OR Name of Doctor(s)
Specialty
SPace:

10.15.21


Materials:

10.22.21


ON SALE:

12.7.21
Contact Your Rep Now!
mike burns
---
Chris Healy
---
Julie Tierney
Don't have a Rep contact one today!