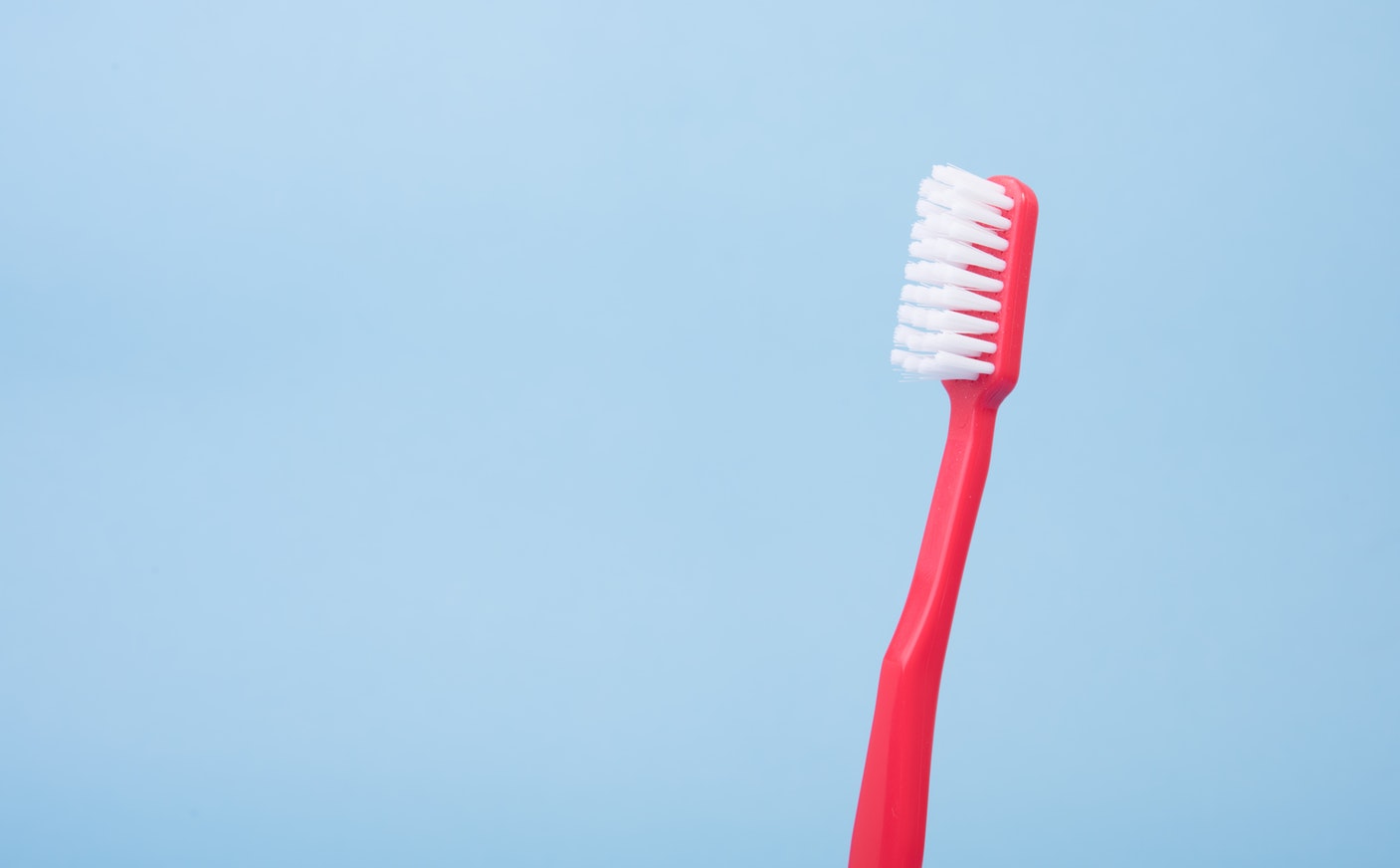 Portland Monthly
is proud to provide an opportunity for dental professionals to showcase themselves and their services to more than 456,393 readers in our Winter 2020 Dentist section.
Each year over 400,000 Portlanders read our online and magazine article on the city's Top Dentists. And last year over 58,000 people searched our database of the Top Dentists in Portland, as chosen by their peers. Portland Monthly has produced these most respected lists for over a decade. And we insist on updating them yearly.

If you have received this Honor then we think you should Celebrate and Amplify this message to your current patients and your future patients with a Portland Monthly Professional Profile and promotion of that profile on Facebook and Instagram for maximum total exposure.

For those of you who have earned this honor. Thank you for your dedication and Congratulations. We'd love to have the whole city know what you've accomplished.
Listing on pdxmonthly.com Dentist page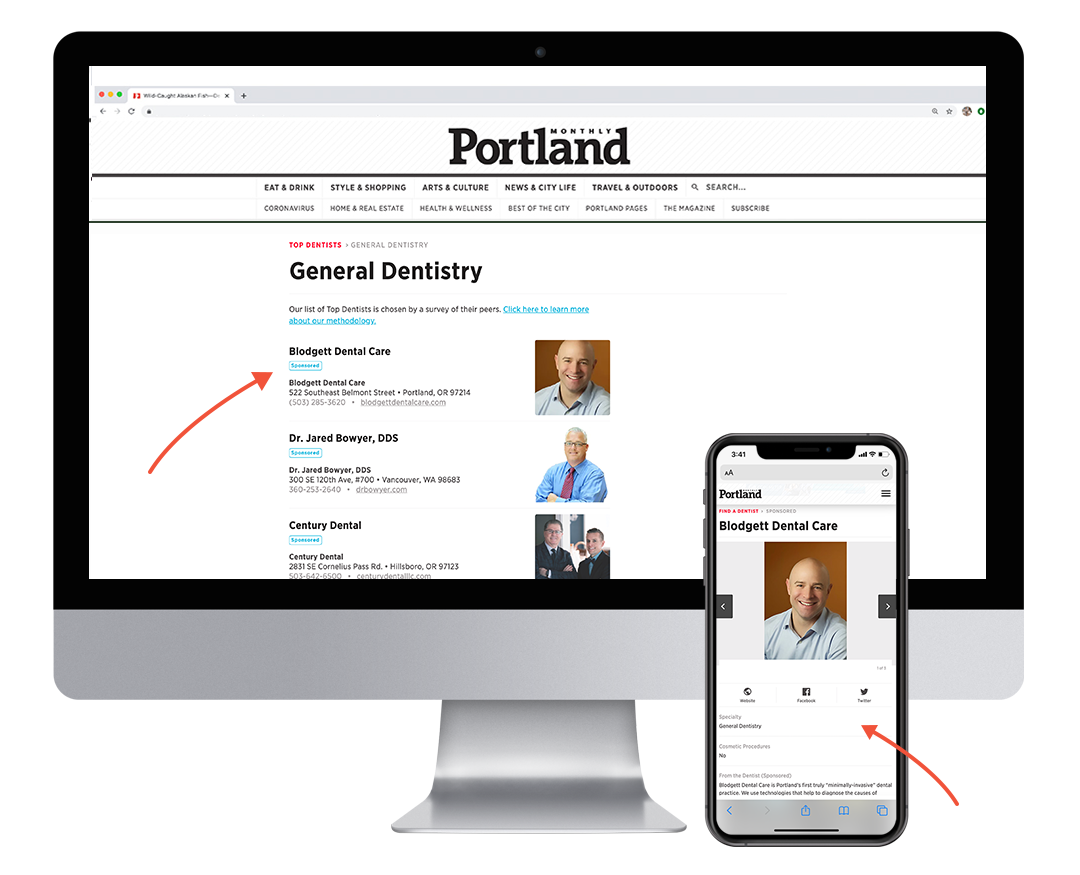 FACEBOOK PROMOTION OF YOU AS PORTLAND MONTHLY TOP Dentist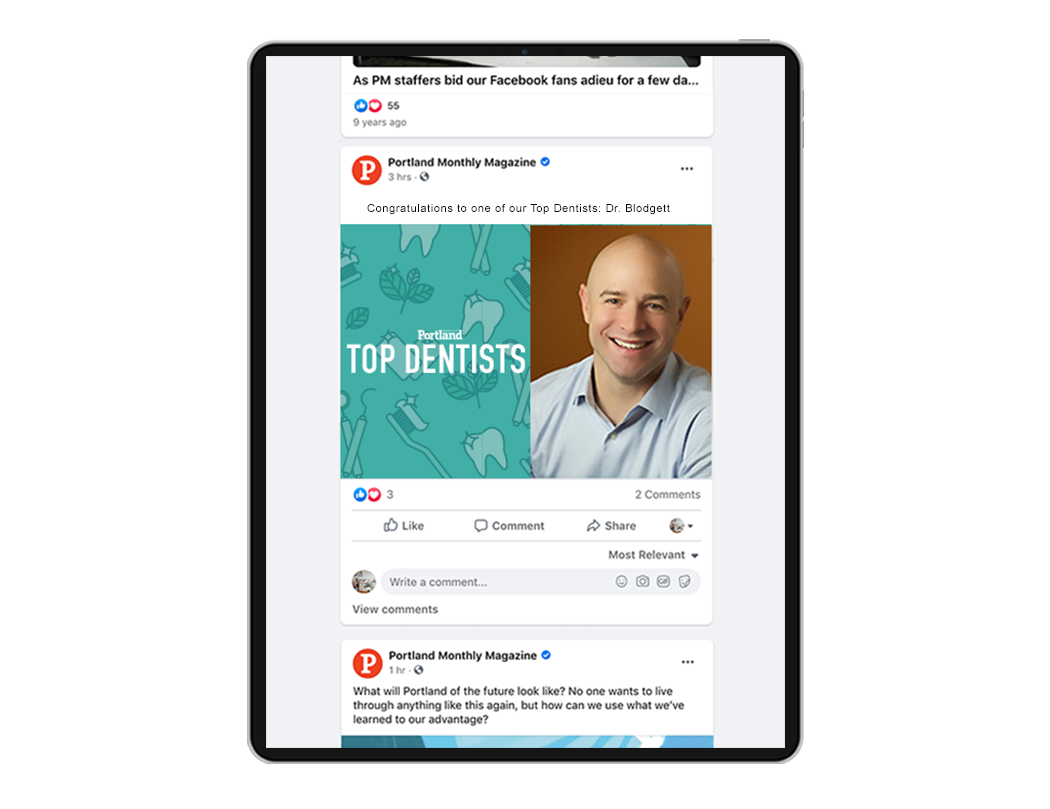 Instagram PROMOTION OF YOU AS PORTLAND MONTHLY TOP Dentist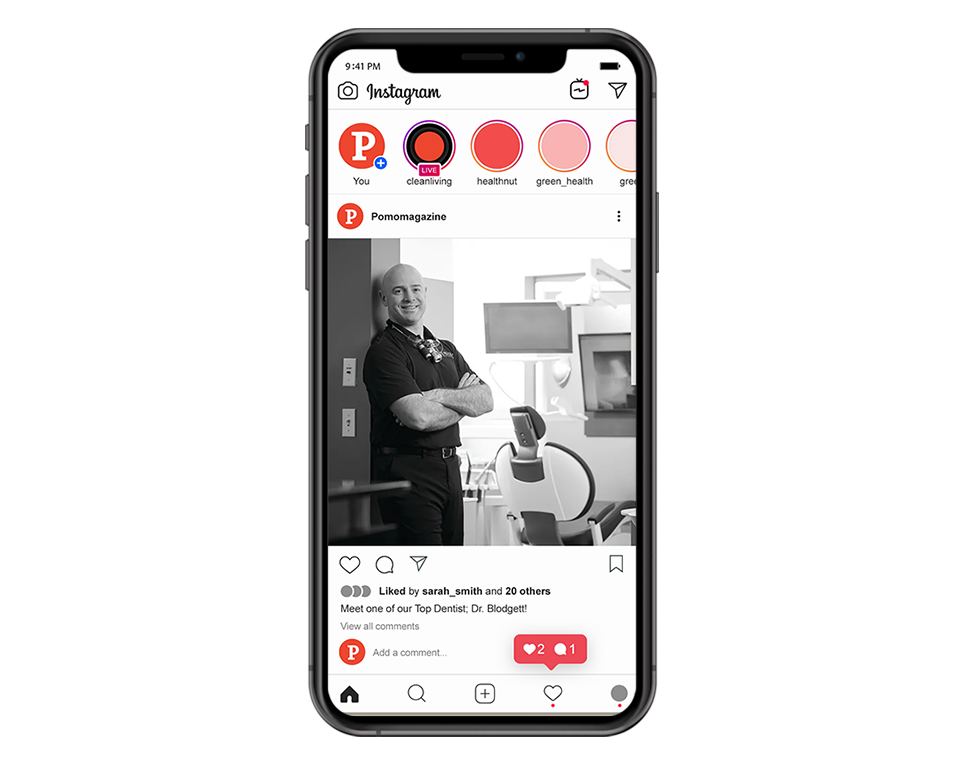 Dentist Profile package Details
$1,500 Annually
Includes:
Annual Listing on Top Dentists Site

Facebook promotion of you as Portland Monthly Top Dentist
Instagram Promotion of you as Portland Monthly Top Dentist


---
Optional Add-ons:
Exclusive 1-week Paid Social ad campaign on Facebook and Instagram featuring your message and profile - $750
Added brand lift - Roadblock ads on your profile page for 1 year - $350
Awareness - Add additional native ad positions in the e-newsletter of your choice - $400/day
Awareness – Add an eBlast w/ 50,000 sends to the target audience of your choice - $1750
Digital
Name of practice, address, phone number, website and Dentist names (optional)

Copy: Full page: 200 words max 1/2 page: 100 words max

Contact Information including URL

Image should be high-res, 300 dpi or higher, CMYK format (if not it will be cropped to fit)

Copy must be submitted in a Word doc
Contact Your Rep Now!
Janet morgan
---
Chris Healy
---
Julie Tierney
Don't have a Rep contact one today!